| | | |
| --- | --- | --- |
| | | |
---
So here we are again. Another year older and another carnival over. Well, naturally it rained. I say naturally but to be fair we have been blessed with some reasonably good weather since 1999 when the event suffered a near wash-out.
Preparations went amazingly smoothly without too many hitches and problems. It was looking good until as the procession was assembling and stalls were opening a downpour tried to dampen our spirits. It didn't work (well it did but I'm not going to admit that).
Another huge crowd watched a record (for recent times) 40 floats thread its way through Braintree. A spectacular £2000 was raised on the street collection. A big thank you goes out to everyone who took part or watched.
Another downpour just as the procession arrived at Meadowside was not called for but turned up anyway. This meant that smaller crowds than normal enjoyed the afternoons activities. These included Heavens Above, The Blue Falcons and the very popular Suffolk School of Samba who got the audience up and dancing.
Late afternoon saw the field swathed in glorious sunshine and the evening was well attended as Rekovered brought the evening to a close.
---

1.00 Floats form at Lakes Road
2.00 Judging of Floats
2.00 Sideshows Open at Meadowside
2.30 Procession leaves Lakes Road
3.30 Procession arrives at Meadowside
4.00 Grand Opening by Carnival Queen
4.15 Presentation to Essex Air Ambulance
4.30 Heavens Above
4.50 Dagenham Girl Pipers
5.10 Essex Marching Corps
5.40 The Suffolk School of Samba
6.10 Marxmen Group
6.30 The Blue Flacon Gymnastic Display
7.15 Heavens Above
8.00 Live Band - Rekovered
9:00 Grand Draw
9.15 Live Band - Rekovered
10.00 Good Night

Braintree Carnival 2004


Steam Gallopers
Chairwotsits
Big Wheel
Dodgems
Meteorite
The Eliminator
Super Bob
New Ride

Children's Rides
Face Painting
Sideshows
Bouncy Castle
---

Class 1b
Decorated Vehicles
1. Poulters Taxis
2. J Hardy
3. Muffets

Class 2a
Voluntary Organisations (under 30ft)
1. 1st Bocking St Peters Guides
2. 2nd Braintree and Bocking Scout Group
H/C. Colne Valley Branch - Cats Protection
> Braintree B.M.X. Club
> Sporting 77 Football Club

Class 2b
Voluntary Organisations (over 30ft)
1. 1st and 2nd Braintree, 1st and 2nd Bocking Brownies
2. Tabor Centre for Physically Handicapped Adults
3. 4th Braintree Scouts
H/C. 2nd Braintree and Bocking Scouts
H/C. Braintree Youth Centre
> 158 Air Training Corps
> The Rotary Club of Braintree & Bocking
> St Johns Ambulance Cadets

Class 3a
Commercial & Industrial Firms
(under 30ft)
1. Fleurtations
2. Brian Chinnery Carpets
3. Jaxx Bouncy Castles
> Roller World
> Number 10 Bowling Centre

Class 3b
Commercial & Industrial Firms
(over 30ft)
1. Braintree Leisure Centre
2. Benson School Of Motoring
3. Tesco, Marks Farm
> Xspect Health and Fitness
> Cineworld Multiplex Cinema

Class 4
Dancing Schools and Playgroups
1. White Courts Dance Unlimited
2. Goldingham Drive Pre School

Class 5
Any other Public Houses, Action or
Street Groups, Individuals
1. Cressing School
2. Amy's School of Motoring
3. Azosel

Class 7
Visiting Queens
1. Clacton
2. Burnham
3. Witham
H/C. Coggeshall
> Tiptree
> Basildon
> Dunmow
> Maldon

Chairman's Cup
1. 1st Bocking St Peters Guides

Window Display Competition
1st Muffets
2nd Fleurtations
3rd Sue Ryder Shop
H/C The Edinburgh Woolen Mill
> Talking Heads
> Braintree & Witham Times
> Cheltenham & Gloucester
> Hannay

---

Being Carnival Queen 2004 has given me the best year of my life. I have met so many different people, been to loads of new places, and done things I never have before. This short piece of writing is to share my year with you all and express my thanks to many people.
First of all 1 would like to thank the Carnival Committee for all their help and support throughout the year. Thank you for all those who transported us around the county for every carnival and for being our chaperons. I would also like to say a special thank you to Pat for all her wonderful hard work and our beautiful dresses.
The year has been busy for all of us, but it has also been very rewarding. We visited several carnivals and came away with numerous awards. We experienced many types of weather, from glorious sunshine and to thunder, lightning and heavy rain, but no matter what it was doing we all put on our best smiles and made the most of every day.
As well as visiting the various carnivals, we also had a lovely time at Christmas, visiting the local Care Homes. It was wonderful to spread the Christmas spirit and to be greeted with lots of joyful residents and staff.
The last thing I have to say is a big thank you to my two Princesses, Gemma and Bryony. They have performed their roles brilliantly and always looked gorgeous. I couldn't have asked for two better Princesses. Thank you for being by my side and out smiling me, I have enjoyed every minute of it!
I wish all the best success for this years Queen and Princesses, I'm sure they will love and treasure every moment, just as Gemma, Bryony and I have.
Hi, I am Gemma Giorgio and I was the carnival Princess with Bryone Collette. Being Carnival Princess was great fun and I really enjoyed going to all of the different places. I think that Braintree Carnival was the best because I saw a lot of people that I knew, and a lot of my friends were on floats like me. When the Braintree carnival was finished, Me, Bryony and Clare got to go on all of the rides free. I would like to thank Pat and Robert and everyone that played a part in taking care of us at the carnivals and taking us to the different places. I have really enjoyed my year as a Carnival Princess. We have been to lots of places and met lots of people, my best Carnival was of course Braintree, as my family and friends were there to watch me.
I would like to thank Pat and Robert and all the other people who looked after me. Clare and Gemma were lovely to me, I will miss them, I hope the new Princesses will have as much fun as I did, and I wish them a lovely year.
---


---

Unfortunately, the number of people taking part in the 2004 walk was slightly down on previous years. However, fun was had by all participants and our thanks goes to all walkers.
We also thank those who took part in the organisation including route markers, marshals, back markers, refreshments and start/finish marshals.
| | |
| --- | --- |
| Date: | Sunday 12th September 2004 |
| Venue: | Bocking Sports Club |
| Distance: | 20km (12.5 miles) |
| Start: | 9.00 a.m. (latest 9.15 a.m.) |
| Stages: | 12 (refreshments half way) |
---

The following events include those organised or attended by the Braintree and Bocking Carnival and its representatives.
February
Saturday 7th
Old Peoples Party, Bocking
Singing
March
Friday 26th
Carnival Queen Selection
Clare Ryan
March
Saturday 27th
Princess Competition
Gemma Giorgio
Bryony Collett
May 3rd
Monday
Bocking Village Fair
Crowning
June
Friday 11th
'Window Display' Judging
June
Saturday 12th
Braintree Carnival
Picture Gallery
June
Saturday 19th
Brightlingsea Carnival
June
Sunday 20th
Basildon/Pitsea Carnival
July
Sunday 4th
D-Day+28' - Parham Airfield Museum
July
Saturday 17th
Stowmarket Carnival
September
Sunday 12th
Sponsored Walk
Details
---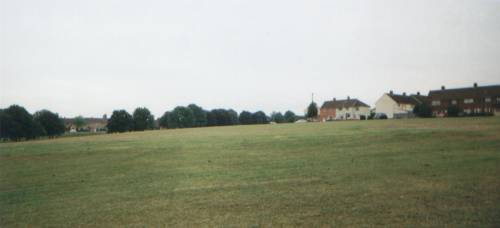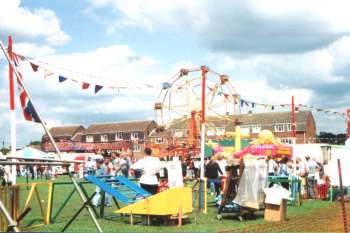 Note: So what happens on a typical Carnival Day? How does Meadowside become transformed from the everyday 'muddy field' into the bustling Carnival field?
Saturday morning and things really start to hot up. The real pros are on the field by six o'clock although some of the hardier types consider this a bit of a late start. Other, more sensible types, trickle onto the field throughout the morning.
At some point during the morning (between 8 and 11 is about as accurate as I can get) breakfast is served. Magically, from the inside of one of the caravans, plates full of sausages, bacon, mushrooms, eggs and bread appear. The reason that this must be magic is that up until this point for the previous three days the field has been populated by a small band of hard-working men and women. Suddenly breakfast arrives and 5,347 people descend upon the table and it all disappears in about 4 seconds.
Hopefully by Saturday morning the bulk of the stall construction has been completed. This was not always the case in the past and I am sure stalls were still being finished off one year as they were being taken down. However, this still leaves plenty of finishing touches and items to collect.
It feels like the list is endless - steps to the stage, boarding the front of the stage, flags, posters, fences, more flags, signs, tarpaulins, prizes, drinks, crisps, stakes, fencing, stakes, rolls, burgers, boilers, gas, sweets, toys, toilets, bins. Ok, so the 'endless' list has come to an end but you get the idea. Fortunately, someone has some of this written down and as the morning goes on the right bits turn up in the right place. Not everything is written down however, and we simply do what someone remembers we have done before. Failing this we adopt the 'seat-of-pants' approach and make it up as we go along.
At regular intervals, people arrive with various items of entertainment or equipment asking where they are located on the field. Hopefully a decision has been made concerning this and someone is around who knows what that decision is. If not, then there is usually a gap somewhere if you look hard enough.
As the morning canters on, lunchtime approaches and some people manage to fit in lunch. This is actually a very good idea, as later on teatime will disappear completely. A quick trip over the road to the pub is sometimes squeezed in if time permits. It acts as a great incentive and perhaps one year the Chairman offers to pay.
However, the rest is short lived, as the stalls will be opening shortly so it is time to get the prizes ready. Hopefully someone has got around to sorting them out before the day and knows which prizes go on which stall. Even so it can be a problem remembering the difference between the mini, small, standard, medium, large, extra large and giant teddies.
At some time around lunchtime the floats start to arrive at the start of the procession. Fortunately after years of practice and planning the road is marked out to assist with this process and it sometimes goes remarkably smoothly. It is difficult for me to write about this, as it has been many years since I was at there to see this happen. I spent an hour running up and down Lakes Road trying to get 40ft articulated lorries into 35ft gaps. The drivers do not like reversing those things into iddy-biddy places.
As the stallholders begin to arrive we start to realise what we have forgotten. It is usually something like the balls for the bowling or the arrow for the spinner the dice for the dice stall. Some of us have got wise to this over the years and spend hours looking for them before the day. This is not necessarily a good idea as fate ensures that something will go missing. If you have made sure you have all the obvious items then it will be something more obscure and difficult to improvise.
It is 2 o'clock. At Lakes Road, the floats have hopefully all arrived and are being judged. At Meadowside, the fair rides start up and hopefully the Carnival stalls are opening for business. This is it, no more time for preparations - another Carnival has begun.
---
Note: The following article appeared in the 2004 Carnival Programme.
The dreaded call from Captain Fun finally came this Monday. "Can you write something for this year's programme? We need it by the end of the week."
No pressure, then. Four days and twenty-three hours thinking time, then a frantic hour to actually get something on paper, no problem. I can do that. It's not like I have anything else to do with my spare time.
Which is actually true, since I went off on holiday for a month and returned to find that British TV has been completely taken over by so-called reality shows. I used to enjoy settling down in front of the TV to watch a good drama, wildlife programme or documentary that taught me something I didn't already know, but these are now so few and far between that my chances of ever winning the Neighbourhood Watch pub quiz again are rapidly diminishing. Instead we have real people doing their real everyday jobs, arguing, moaning and sulking. I can see all of that for free just by looking out of the window.
Now, some bright spark in TV land must have realised this. The solution? Substitute the real people with D- list celebrities and professional has-beens. Or better still, former real people who are now D-list celebrities themselves because they've been on reality shows. I gather there's a new one where they've rounded up a whole bunch of these and put them in a house together. Throw away the key, I say.
Call me a cynic, but I can't help thinking these programmes must be extremely cheap to make. No actors to pay, no scripts, no special effects or fancy camera trickery. Yet I'm sure advertising rates haven't gone down, and neither has the TV license fee. People of Britain, wake up and smell the double decaf skinny vanilla latte - someone, somewhere is making a fast buck.
Here's an idea. If you'd like to see a dozen or so real people between 5 and 70-odd years old, from all over the UK, arguing, moaning and sulking come down to the Carnival field at Meadowside a couple of days before Carnival. Watch your own local celebrities in action - Captain Fun's sister was once a Carnival Princess, you know, and I've served avocado and prawn sandwiches to The Krankies. Observe the ultimate makeover in progress as we attempt to turn a couple of acres of parkland into Disneyworld Braintree in two days without the use of MDF and no power tools. But whatever you do please don't vote off the weakest helper, we need all the hands we can get!
---

Eh up! Now then, you'll be please to 'ere that I 'as started wit' me school as it 'appens. I is learnin' how to writ like is talked up 'ere in't Yorkshire. T'is all part of a local charter or bye-law or something. So 'appen I tells thee wot did 'appen at last years Carnival. Southern translation is available on t'Internet. Hope tha likes it.

So how come we have travelled o'er them there hills and come down t'Braintree? I is well chuffed and I am reet fit to bust I'm so excited. Our Dad is ready t' help drill t'holes but tha' 'as been done. The big girls blouses cheated and hired a tractor thing tha' did dig flippin' great holes in't middle't field. Tha' just stand on it and press a button.
'ence there's nowt to do but put me feet up and have a rest while they finish wit' poles. For about five minutes and then decide it is time to play footy.
By 'eck! Pop plays pop wit me for suppin' a bottle of pop. Bit chilly this morn' so I wears me coit and long kecks.
Building stalls but I is fair flummoxed by it. I has the nouse to ask our Dad for a skeg at the instructions but there's nowt written down. He has gotta be kiddin' me.
I am fair famished after ulus faffing about, so I ask if we can have some snap. We go down't road t' Chippy. No bread cakes so have to have something called a bread bun for me chip butty. Too much for me t' manage so feeds some of me bread bun t'Spuggies.
Start workin' again but hit our Dad on't bonce wit' hammer and he starts beefin' like a bairn. Serve him reet for being so cack-handed and wobbling t' stake.
Go home to have a bath, as I am all manky and a bit whiffy after all t' hard work. Eh by gum, another early start for our Dad. I was up wit' spuggies but he was already out. He comes home just after breakfast, about an hour before he went to bed. Eats a bowl of poison and licks road clean wit' tongue.
Sorry, I think I just dropped into a Monty Python sketch for a moment. Now where was I?
Work through the morning and by dinner, everything is ready near as makes n' matter.
I am off to help Grandma and Grandad drive their car again like last year.
Back at the field and it's fair siling down wit' rain. I suggest to our Dad that we pack up now before we get wet tha' knows. He points out that if we pack up now we will get wet anyway whilst packing up. Good point and it's stopped raining anyway so I don't know why he suggested it.
Uncle Richard has more brass tha' brains and took me on t' Super Bob. It went very, very fast but the man did not make it go back'ards which would have been too scary. It was reet good but Uncle Richard was badly when we got off and could not walk properly.
I am fair jiggered and flaggin summat rotten so 'appen it is time to go home to bed. I am absolutely shattered I dare say. Back to school but they haven't arrested me yet. Tarra and ta for tekkin' tha' time to read t'diary.
Our Mam and our Dad told me that we'd not be going down t'Carnival so early this year because I am now in't school. I have to go to school on weekdays because Mr. Blair, the PMT, says so and I will be locked up in't prison if I dun't.