The omens were ominous. England were due to kick-off against Scotland at 5pm on Saturday afternoon. The weather forecast was indicating rain, heavy at times and just to prove the point, was doing so for the first part of the week. Were we disheartened - well a little bit yes but you must keep going.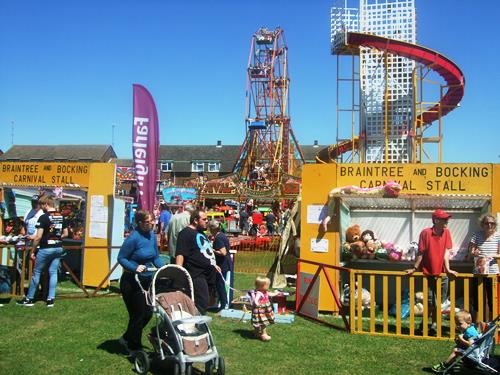 It was a scorcher, wall to wall sunshine from start to finish. Apart from the odd gust of wind, the prizes on the Dice Stall went flying off more than once, you could not hope for better weather. The country forgot about the football and all was good.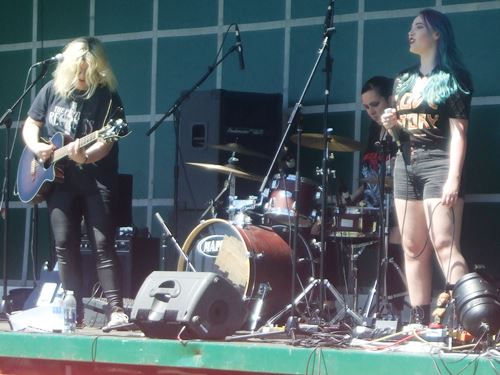 Attractions on the main stage included various local bands and singing talent. Arena events also included Aimie's Dance Display, AA Dance, the Blue Falcons Gymnastic Display Team and Braintree Ninja Tae Kwon Do Club.
Around the field was the array of fair rides and a selection of stalls and refreshments all helping raise funds for Farleigh Hospice. Please read more about this worthy cause.

A big thank you to Capital Traffic Management Ltd, the Braintree Army Cadets and other volunteers who helped ensure the carnival procession flowed through the town smoothly.
And finally, a big thank you to everyone who takes part in the event. We could not do it without you all.