| | | |
| --- | --- | --- |
| | | |
---
The omens were not good. May was very wet and June turned out to be even wetter. In fact, it was the wettest on record. The Thursday night forecast included a Weather Warning for East Anglia. Friday morning arrived and torrential rain delayed preparations - it was looking ominous.
But we weren't scared. The rain stopped late Friday morning and by Friday evening we had caught up.
Saturday came and the sun shone down on Braintree (intermittently anyway). The crowds lined the streets for the procession and thousands enjoyed the entertainment at Meadowside.
30 floats took part in a huge procession that took over 30 minutes to pass our collection point. The Street Collection raised a record breaking £2,187 for Farleigh Hospice.
The Chairman made a last minute decision to increase the Lucky Programme prize from £30 to £100. Unusually, the arena events ran to schedule (more or less). Unfortunately, the Face Painting, Tombola and the Fruit Juice stalls failed to arrive due to various unfortunate events. Hopefully they will be there next year.
The pleasant afternoon turned into a pleasant evening. As you will see from the pictures the carnival was still going strong at 9pm when the remaining Carnival Sideshows finally closed. At 10pm the last group played its final song and the fair rides closed, as the event has to finish at this time.
Packing away went like a dream with the two vans working perfectly. The final load was taken off the van at 1.32am, which is a good 2 hours earlier than previous years. We were very happy.
See you all next year.
---

1.00 Floats form at Lakes Road
2.00 Judging of Floats
2.00 Sideshows Open at Meadowside
2.30 Procession leaves Lakes Road
3.30 Procession arrives at Meadowside
4.30 Grand Opening by Carnival Queen
4.30 Above and Beyond - Stunning Aerial Performances
4.50 The Essex School of Samba
5.10 The Mighty Smith
5.30 Yong Gi Doh
5.45 Hip Hop Dance
6.05 Marxmen
6.25 The Mighty Smith
6.45 Above and Beyond
7.10 Urban Kick Workshops
7.30 Live Band -
8.30 Lucky Programme Draw
8.30 Carnival Sideshows Close
8.45 Live Band -
10.00 Good Night

Braintree Carnival 2007


Steam Gallopers
Big Wheel
Dodgems
Meteorite
The Eliminator
Super Bob
Corner Ride
Rock to the Top

Children's Rides
Sideshows
Bouncy Castle
Bacon Sandwiches
Barbeque
Fun House
---

Class 2a
Voluntary Organisations (under 30ft)
1. Gt. Notley W.I.
2. Karate Club
3. Braintree Irish Association
> 158 Squadron ATC Braintree
> Witham Round Table
> Braintree B.M.X. Club
> Braintree Lions
Class 2b
Voluntary Organisations (over 30ft)
1. 7th Braintree Brownies 2nd Braintree Beavers & Cubs
2. Black Notley Scout & Guide Group
3. 2nd Braintree & 2nd Bocking Brownies
> Mardys Bar
> Carousel Youth Centre
> P.A.R.C.
> Braintree Girls Brigade

Class 3a
Commercial & Industrial Firms
(under 30ft)
1. Braintree District Council Street Scene Services
2. Roger Hammond Bonne Ecole School of Motoring
3. Blue Bubble Studios
> Complete Health & Fitness

Class 3b
Commercial & Industrial Firms
(over 30ft)
1. Xspect Health & Fitness
2. Benson School of Motoring

Class 4
Dancing Schools and Playgroups
1. White Court Dance Unlimited
2. Sticky Mitts
3. Carousel Mother & Toddler & Nursery Group

Class 8
Any person walking in fancy dress
1. Original Cast
Class 7
Visiting Queens
1. Clacton
2. Dunmow
3. Witham
> Coggeshall
> Hoddesdon & Broxbourne
> Wickford

Chairman's Cup
1. 7th Braintree Brownies 2nd Braintree Beavers & Cubs

Window Display Competition
1. Helen Rollason Cancer Charity Shop
2. Fleurtations
3. Mill House Fabrics
HC.Edinburgh Woolen Mill
> Hannays
> R.S.P.C.A. Charity Shop
> Talking Heads Hairdressers

---

It's been such a fairytale year being Carnival Queen, and I have had so much fun and made so many friends. It was so amazing to spend this year with my princesses, Jasmine and Madison, and we had so much fun everywhere we went. Braintree Carnival day 2007 was a huge success, and I want to thank everyone who made it possible. It was the highlight of our summer and we raised an amazing amount of money for Farleigh Hospice. We visited lots of other local carnivals where I made fantastic friends with other Queens and Courts and met people I know I will never forget. I had so much fun doing the carnival walk in September, visiting Farleigh Hospice to present them with the money we raised, and visiting the Braintree care homes at Christmas. Everyone was always so pleased to see us. I would like to say thank you to Gweneth at Belle of the Ball for lending me the most stunning dress to wear last summer. Especially thank you to Pat and Robert who looked after us and made: sure we were always in the right place at the right time, and to the rest of the carnival committee and everyone who helped to make our year so special. Good luck to everyone for 2008, and I hope the new Braintree and Bocking Carnival Court have just as much fun as we have had this year!

Being a Carnival Princess was fun. I loved being looked after by Queen Lesley who was always very kind and kept me safe. Madison the other Princess was very nice as well. I would like to say a big Thank You to the judges who chose me to be one of the Braintree Princesses and to all the Carnival Committee for looking after me, especially Deborah because she was really funny and mad. I had a great summer going to lots of carnivals, some sunny, some rainy, one by the sea and even one in the evening, which was a bit cold. I felt proud being a Princess and it has made me feel more confident. I will be sad to give up my tiara but I hope the Princesses in the future have as much fun as I did. Finally Thank You Pat and Robert for driving me everywhere, even though I did feel a bit travel sick at times!

The past year as one of the Carnival Princesses has gone by very fast and I have had lots of fun. I made new friends with all the other Carnival Princesses and Queens over the summer. Lesley, our Queen, Looked after Jasmine and I whenever we were out, she was really kind and so were Pat and Robert. My favourite carnival was Braintree because I could see all my friends and family waving as I went by on the float. I also enjoyed Burnham Carnival as it was held at night and all the floats were lit up. I will miss being a Carnival Princess but will remember it for a long time and hope that this year's Princesses have a lovely time as well.
---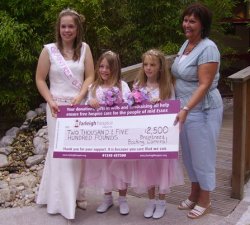 It has been a year since we opened the new Farleigh Hospice building and the charity is fast approaching its silver anniversary. As we prepare to celebrate 25 years of hospice care for the people of mid Essex the amazing commitment of our supporters and volunteers shines through.
This commitment is evident by the fact that we have been chosen as the benefiting charity for this prestigious local event and we know that commitment will be mirrored by the families and businesses that support Braintree and Bocking Carnival - local people supporting a local cause.
Last year we cared for a record number of people, 2,531 in total and over a third of those come from the Braintree district. That support was provided totally free of charge, with the majority provided in patient's own homes as our community services continue to develop. Our day hospice in Braintree Chelmsford and Maldon were well used, with many benefiting from the range of therapeutic activities and peer support that is offered. Our new in?patient unit with 10 beds open saw 275 admissions for the specialist 24-hour care that our dedicated and professional team provide.
All this care is only possible because of the continued support we receive from the local community. Our services rely on people choosing us as their benefiting charity, fundraising, making donations or supporting the hospice by leaving a gift in their Will. The support for Farleigh Hospice from the carnival organisers is greatly appreciated by us all. We hope you enjoy the event safe in the knowledge that any funds raised for Farleigh Hospice will be put to good use helping us continue our work 'caring for life' throughout our local community of mid Essex.
Fareigh Day Hospice
St. Michaels Hospital
Rayne Road
Braintree
CM7 20U
Farleigh Hospice
North Court Road
Chelmsford
CM1 7FH
Farleigh Day Hospice
St. Clare's Bentalls Complex
Colchester Road
Heybridge
Maldon
CM97NW
Check out www.farleighhospice.org for more details.
---

The Walk is a 12 mile stroll over country footpaths and is open to all individuals, Clubs and Organisation's who wish to raise money for their cause by obtaining their own sponsorship.
For those who have not joined us before, please read these Notes that have been provided for your perusal.
| | |
| --- | --- |
| Date: | Sunday 9th September |
| Start/Finish: | Notley Sports Centre, Notley Road. |
| Distance: | 20km (12.5 miles) |
| Start: | 9.00 a.m. (latest 9.15 a.m.) |
| Stages: | 12 (refreshments about half way) |
| Cost: | There is NO entry fee. |
---

The following events include those organised or attended by the Braintree and Bocking Carnival and its representatives.
February
Saturday 17th
Party Entertainment
Singing
March
Friday 30th
Carnival Queen Selection
Lesley Southgate
March
Saturday 31st
Princess Competition
Jasmine Fisk
Madison Pollard-Burgon
May
Monday 7th
Bocking Village Fair
Crowning
June
Friday 8th
'Window Display' Judging
June
Saturday 9th
Braintree Carnival
Picture Gallery
June
Saturday 16th
Brightlingsea Carnival
1st Queen & Court
1st Float
June
Saturday 30th
Great Bentley Carnival
4th Float
July
Saturday 14th
Witham Carnival
July
Saturday 21th
Coggeshall Carnival
3rd Court
August
Saturday 11th
Clacton Carnival
Court unavailable
August
Saturday 18th
Walton on the Naze Carnival
1st Queen & Court
September
Sunday 9th
Sponsored Walk
Details
September
Saturday 15th
Dunmow Carnival
September
Saturday 29th
Burnham on Crouch
October
Friday 26th
Carnival Social Evening
Bocking Sports Club
---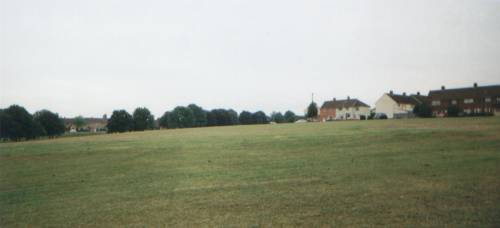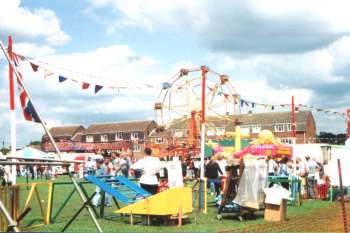 Note: So what happens on a typical Carnival Day? How does Meadowside become transformed from the everyday 'muddy field' into the bustling Carnival field?
Story so far - Months of planning and three days of work on the field has got everything ready. All the planning has paid off and the Carnival has run like a well-oiled cog - well maybe a lightly oiled slightly rusty one. 10pm approaches, the band finishes, the fair rides close and the fireworks finish off proceedings. Now the real fun starts.
All that went up must come down. And everything that has taken three days to get to the field must be taken away again in one night. It is like a military operation - a very bad one where all the generals have gone off for a cup of tea and forgotten to tell any one what to do.
Twenty years ago this took all-night and well into Sunday morning. We now aim to finish by 3am so we must be getting better - slowly.
The stalls are fairly straightforward and generally less complicated to take apart than put together. However, their complexity has got the better of people and a good sturdy hammer usually does the trick. A good knife is also useful to cut through the various tape and tie-wraps used to lash it all together.
The poles that took so much effort to put up come down and get placed gently in the van with everything else. There is usually a scramble to avoid the [muddy] end.
The poles that took so much effort to put up come down and get chucked placed gently in the van with everything else. There is usually a scramble to avoid the [muddy] end.
Slowly the field is cleared of stalls, poles and caravans and it's time for a midnight tea break. It's about this time that you realise that not only did you miss dinner but you have missed tea as well. Unfortunately, even the left over sandwiches do not look appetising. Hopefully, someone has stashed away some packets of biscuits and crisps. This is the best part of the day and the camaraderie is at its best. Stories of the day are swapped and it is the first time in the day that the core helpers are together since breakfast. How long ago that feels.
You are shattered and you just want to go home to bed but unfortunately, the worst part is yet to come. It is now the early hours of the morning. The field is almost cleared; it's just the last few bits but these are the bits that have so far been avoided:
Two water pipes - obviously these are wet and refuse to coil up neatly.
Numerous water boilers - most are still full of hot water as we all forgot to empty them earlier.
Barbeque - still full of hot ashes but at least we find a use for some of the water.
Trays, plates, cutlery, plastic cups, jugs, containers, dishes and all the fiddly bits that have been left lying around in various places.
Gas cylinders, fencing, stakes, chairs, tables and the steps from the stage.
Electrics - obviously some of the electrics are used for lighting, which is useful whilst packing away.
Poles - catch 22 here. The poles are used to carry the electric cables for lighting. You don't want to turn the lights off until you have packed all the poles away. You cannot pack the poles away until you have switched the lights off and removed all the electric cables from them.
Finally the last vanload is unloaded and it's time to go home. You try to convince your tired legs that they want to drive the car one last time. The few remaining helpers disappear into the night. It's all over for another year and tomorrow - well you start planning for next year.
Note: The following article appeared in the 2007 Programme. Once again it's primary source was the ever dependable t'Interweb.
First, we survived being born to mothers who smoked and/or drank while they carried us.
Our baby cots were covered with brightly coloured lead-based paint, which we promptly chewed and licked.
We had no childproof lids on medicine bottles, doors or cabinets.
When we rode our bikes, we had no helmets.
We would ride in cars with no seat belts or air bags.
We drank water from the garden hose and NOT from a bottle.
We shared one soft drink with four friends, from one bottle and no one actually died from this.
We ate chips, bread and butter and drank fizzy pop with sugar in it, but we weren't overweight because we were always outside playing.
We would leave home in the morning and play all day, as long as we were back before it got dark.
We would spend hours building our go-carts out of scraps and then ride down the hill, only to find out we forgot the brakes.
We made up games with sticks and tennis balls and ate worms and although we were told it would happen, we did not put out very many eyes, nor did the worms live in us forever.
The idea of a parent bailing us out if we broke the law was unheard of. They actually sided with the law!
After running into stinging nettles a few times we learned how to solve the problem.
We had no play stations or video games, no personal computers, or Internet chat rooms. There was no daytime TV, no videos or DVDs, no mobile phones. We had friends - we went outside and found them.
We raced snails, played marbles and British Bulldog. Sometimes it really hurt.
We fell out of trees, got cut, broke bones and teeth and there were no lawsuits from these accidents.
We did not rely on Mum or Dad driving us to school, we walked.
This is for the generation who think:
There has only ever been one Germany.
Uptown Girl is by Westlife and not Billy Joel.
AIDS has always existed.
Michael Jackson has always been white.
You cannot leave the house without your mobile phone.
and they don't know how to switch off the TV without a remote control.
---

The events, characters and situations in this work are loosely based on actual events. Some of the events and names have been changed for comic effect. Any resemblance to actual comedy is purely coincidental. Some of the other names have been changed for security reasons. If I have upset anyone then it wasn't me, Dad did it - honest.


This will unfortunately be the last ever-published diary. I'm now in year 4 at school and the pressure of my impending SATs in a couple of year's time is getting too much for me. What with Home Work, after school activities such as swimming, rugby, science club, swimming again and Fun Club. I hardly have time to squeeze in the Play Station and 5 hours of TV that I am expected to watch every day. Therefore, I no longer have time to keep a diary. Mum and Dad have taken me out of school again to go to the Carnival. I'm going to be in soooo much trouble. Tony Blair will take a £100 out of my moneybox but I've only got £4.37, a dime and a button. I'll have to go on the run or win the lottery.
Stopped at the OK Diner on the way down. We had a Combo Platter to share but Izzy (little 18 month old sister) wanted to eat all of the chicken goujons (posh chicken nuggets), which I always used to have.
We all slept except Dad. Well I assume Dad didn't sleep but as we didn't crash or anything I guess he didn't. Perhaps I should have asked him before writing this.
Arrived about 10pm. Poor Grandma is on her own as Grandpa has gone off to the USA on holiday. We all got up bright and early and sat around for a couple of hours eating breakfast. Don't want to show too much enthusiasm too early.
All the poles are up now that they cheat and use a proper pole hole digger. However, Grandad has put the wrong number of spaces (again).
Had a very important job to do this morning. Mum and Dad had to sort out all of the prizes. Not sure why they got so upset though. Me and Izzy opened all of the tickets to check the numbers were all different - they were. Apparently you can't stick them back together with glue - or staples - or bogies (that was Izzy's idea not mine).
Went to the Aroma for lunch and had a Chinese Buffet. They have some very nice chicken nuggets and chicken fried rice in China. I was allowed to keep going up to the counter and get more. I think I overdid it a bit and had to be helped back to the car.
Went shopping with Auntie Lynn.
We all got up bright and early and sat around for a couple of hours eating breakfast. It worked yesterday so why change.
Heavy rain and thunder failed to dampen our spirits. However, it did stop us doing any work for a couple of hours. Then wouldn't you know it, just as it stopped raining it was lunchtime and we had to go off to Pizza Hut for the lunchtime buffet. Although they do not have chicken nuggets, they do a rather nice line in pepperoni pizza. I think I overdid it a bit and had to be helped back to the car.
Dad (oh and Mum, oh and everyone else but especially Dad) worked really hard in the afternoon. I would have helped but I had to play with Alicia and Martha the Dog.
Mum took Izzy home at 6pm but I was allowed to stay for the BBQ with Dad. We all got up bright and early and sat around for a couple of hours eating breakfast. Didn't get the field with Dad until 9am.
I had a very busy afternoon helping. I helped on Heroes, Bowling, Programmes, Sports, Roll-a-Ball and Wild Animals. Dad only worked on one stall all afternoon - lightweight.
Managed to win 5 swords, a gun (plastic not a real one), Fantastic 4 figure, balloon, 5 lollipops, a jetball, a keyring and some sweets. Mum went shopping with Izzy and Grandma.
I stayed with Dad who was still in bed - lightweight. When Dad woke up he found me playing Zombie Death Kill 2 on Grandpa's computer. He wasn't a happy bunny.
Drove back to Leeds - slept. Back at school. Must remember to check money box tonight.
This year I tried ter learn sum Chitty Chitty Bang Bang (Cockney Rhyming Slang). I hadn't a Scooby-Doo it would be so difficult. It made me writ Tom and Dick and I made a writ Jakki Brambles of it. Well I tried.