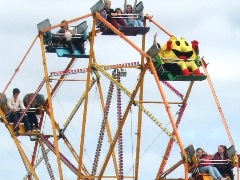 Braintree is celebrating its 52nd annual carnival in 2015 and we are all very excited about the day. The theme for the procession is 'Disney' and with over 25 entrants already confirmed we can look forward to the usual array of colourful floats and entrants brightening the streets of Braintree.

Attractions in the main arena include Blue Falcon Gymnastic Display, Bands from the Braintree College, Stagecoach Theatre Arts School and Braintree Rugby Club. Also, around the field will be the usual fun fair and selection of stalls and refreshments.
Our primary aims of the carnival are to provide entertainment for the town and to raise funds for our chosen project. This year we are raising money to support Spinal Muscular Atrophy Support UK. I urge you to read more about this worthy cause.
A big thank you to everyone taking part in the event. We could not do it without you all.